WE'RE CELEBRATING 55 YEARS!
55 years ago on Friday the 20th of November 1964, a meeting was held at which the Illawarra County Council Credit Union was formed to eventually become what is now Horizon Bank.
We owe our founders a debt of gratitude. We're sure they'd have had no idea what a great organisation this would become. I'm sure they'd be proud. Photo (l-r) Fred Finch, Max Syer, Stan Arneil, Bernie Comerford (first Chairman), Jeannette Newson and Ian Byrne.
Thanks to all our members who have supported us over 55 years. We're here for you and because of you.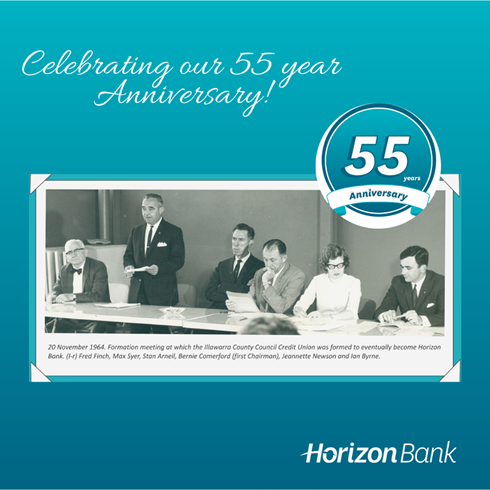 View Blog By Category
Tags