Nestled in the heart of New South Wales, Bega is a hidden gem that offers a delightful blend of natural beauty, cultural richness, and rural charm. When you think of Bega, you likely think of cheese! But did you know that Bega has much more to offer than just dairy products? Whether you're a nature enthusiast, history buff, or food lover, this town has something special for everyone. Join us as we explore the top 8 things to do in Bega, inviting you to experience the fun of this Sapphire Coast hub city.


Visit the Bega Cheese Heritage Centre: Your trip to Bega wouldn't be complete without a visit to the Bega Cheese Heritage Centre. Discover the fascinating history of this iconic Australian brand, learn about the cheese-making process, and, of course, sample some of their delectable cheeses.

Explore the Bega River: Stroll along the banks of the tranquil Bega River, a perfect spot for a leisurely walk or a relaxing picnic. The lush greenery and serene atmosphere make it an ideal place to unwind and connect with nature. At Glebe Park, there are picnic tables under the shade of trees for anyone to use.

Biamanga National Park: Just a short drive from Bega, the Biamanga National Park offers a glimpse into the rich indigenous culture of the area. Explore ancient rock art, walk scenic trails, and immerse yourself in the natural beauty of this park.

Take a Cheese Tasting Tour: Dive deeper into Bega's cheese culture by booking a cheese tasting tour. You'll have the chance to savor an array of cheese varieties, each with its own unique flavor profile.

Bega Pioneers' Museum: History buffs will appreciate a visit to the Bega Pioneers' Museum, which showcases the heritage of the region. You can learn about early settlers, indigenous history, and the development of the town over the years.

Tathra Beach: If you're a beach lover, a short 15 minute drive to Tathra Beach is a must. Enjoy swimming, surfing, or simply lazing on the sandy shores of this picturesque coastal destination.

Bega Lookout: Head to the Bega Lookout for panoramic views of the town and surrounding countryside. It's a great spot for taking panoramic photos and appreciating the Valley's beauty.

Sapphire Coast Wineries and Microbreweries: Bega is situated in the heart of the Sapphire Coast wine region. Explore local wineries and savor award-winning wines amid scenic vineyards. Award-winning micro-distillery North of Eden is nestled deep in the emerald hills just north of Bega and on the weekends you can BYO picnic and indulge in a tasting! Sip your delicious drop on the lawns whilst taking in the glorious vista of Mumbulla Mountain under the ever changing big skies of the Sapphire Coast hinterland. 
Bega is a captivating destination that offers a blend of history, natural beauty, and culinary delights. Whether you're interested in learning about cheese-making traditions, exploring the great outdoors, or immersing yourself in local culture, Bega has something to offer every traveller. So, pack your bags and embark on a journey to discover the charming town of Bega, where unforgettable experiences await around every corner.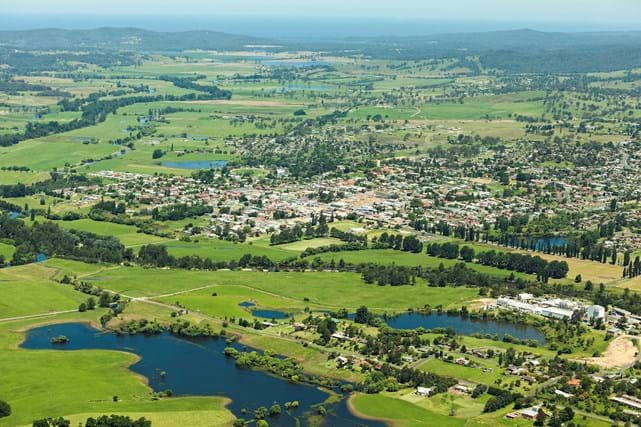 *Images on this web page have been supplied by Robert Hayson



The content in this article has been prepared by Horizon Bank for general information only and it is not intended to be professional advice. It does not take into account your objectives, financial situation or needs. You should seek your own legal, accounting, financial or other professional advice where appropriate, and consider the relevant Product Disclosure Statement and Terms and Conditions before deciding whether to acquire any products or services offered by Horizon Bank and/or its affiliated partners. We do not recommend any third party products or services referred to in this article unless otherwise stated and we are not liable in relation to them. Any links to third party websites are for your information and we do not endorse any content on those sites. Horizon Credit Union Ltd ABN 66 087 650 173 AFSL and Australian Credit Licence Number 240573 trading as Horizon Bank.
View Blog By Category
Tags