Whilst many of us now own smartphones and computers, Online Banking can be an area that our members need support with when getting started. It provides the convenience to use banking services over the internet in a secure and safe way.
There are many Online Banking benefits you can access as a member of Horizon Bank. In this blog post, we share the top ones.
How do I set up Online Banking? Here's how you can enjoy easy setup and access
Setting up Online Banking is free for Horizon Bank members. You can easily access Online Banking from any desktop, mobile or tablet device. When you open an account with us, our staff will offer you Online Banking access. At this point, you can register for Online Banking, or you can register at a time that suits you by filling out our online form.
To access our Online Banking, select our green online banking button from the right hand side on our website homepage.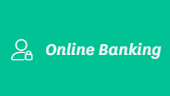 When accessing Online Banking from a mobile or tablet device, you'll be given two options: Mobile Banking and Desktop Banking.
Mobile Banking – is a cut down version of Online Banking, designed to be compatible with your mobile device. You won't be able to access the full suite of services offered within Online Banking.
Desktop Banking – is the full version of Online Banking. However, you may find it hard to navigate your way around depending on the size of your device.
Which option do I choose?
If you have forgotten your Online Banking password, no problem! If you have a Horizon Bank Visa card, you'll be able to reset your password by clicking 'forgot password' and completing the required fields. Otherwise, contact your local branch during business hours for assistance.
1. I'm using a desktop computer

2. I'm using an iPad or other tablet device

3. I'm using my phone

Visit horizonbank.com.au and choose the green Online Banking button. You will be directed to Online Banking once you log in.

Download the Horizon Bank app.

OR

Visit horizonbank.com.au and click on the green Online Banking button. Choose Mobile Banking for tasks like transferring money, using BPAY, managing payees and setting up or editing future payments.

OR

Choose Desktop Banking for the full suite of online banking services available. Note: your view may be affected depending on the size and age of your device.

Contact your local branch if you require assistance.

 

Download the Horizon Bank app.

Note: you will need to use a desktop computer or tablet device to access the full suite of online banking services available.

Contact your local branch if you require assistance.
Banking services all in one place
Once you register for Online Banking, you can enjoy many benefits. We've listed just some of them here:
View balances on all of your accounts

View your periodical payments

Register for eStatements

View the interest you've earned for the financial year

Activate your Visa card from the Services & Help menu

Transfer funds to and from accounts

Transfer funds to accounts at other financial institutions

Pay bills with B

PAY

Set up and alter future dated bill paying

Download transactions

Redraw on your loan (where applicable)

Open a new Term Deposit or savings account. Below are the savings accounts available to open through Online Banking. For other accounts please contact us.

S1 Redisavings – A general working account

S2, S4, S5 – Special Purpose Savings accounts

S6 Cash Management – An at call savings account with competitive interest rates for large balances

S10 HorizonDirect – An online savings account

Register for SMS Queries and SMS Alerts

Register for SMS One Time Password for added security

Make International transfers
Please note, to increase your external transfer limit, please call your local branch for assistance.
Access to real time payments
We're pleased to provide members with the option of transferring funds via Osko® to participating financial institutions. When you choose Osko when you're transferring funds, the money is sent and received instantly. This service is available 24/7, 365 days a year.
If you would prefer a standard bank transfer, this option is always available and is set as the default transfer option.
For added convenience, you can transfer money to someone using their PayID. This can be in the form of an email address, mobile number, organisation ID or ABN. You can also create and manage your own PayID within our Online Banking. This can then be provided to anyone needing to transfer money to you, provided they use a participating financial institution.
We don't transfer you to an overseas branch or call centre
As a customer-owned and local bank, all of our operations are based on the NSW South Coast.
When you have questions about our Online Banking facilities or if you encounter any issues simply contact your local branch during business hours for help and support. You'll always speak with a staff member at your local branch to help you find the right solution.
Alternatively, read our Online Banking frequently asked questions.
Horizon Bank is here to support our members and communities. If you're looking for a safe and efficient way to access your personal banking online, get in touch with us today. As a local bank, we provide the support and information you need.
The content in this article has been prepared by Horizon Bank for general information only and it is not intended to be professional advice. It does not take into account your objectives, financial situation or needs. You should seek your own legal, accounting, financial or other professional advice where appropriate, and consider the relevant Product Disclosure Statement and Terms and Conditions before deciding whether to acquire any products or services offered by Horizon Bank and/or its affiliated partners. We do not recommend any third party products or services referred to in this article unless otherwise stated and we are not liable in relation to them. Any links to third party websites are for your information and we do not endorse any content on those sites. Horizon Credit Union Ltd ABN 66 087 650 173 AFSL and Australian Credit Licence Number 240573 trading as Horizon Bank.
View Blog By Category
Tags